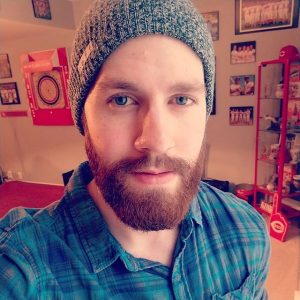 Maryland Technology Intern of the Month:
Dylan Wilston 
Hagerstown Community College  '18
Check out his internship @ TechTeamSolutions
What is your career goal in the short term? 
My career goal as of right now, is to graduate this semester to earn my A.A.S and begin taking classes at UMUC in Cyber Security.
What is the culture like at your internship site?
The demand for work at Tech Team Solutions can fast-paced since we're so busy, but the work itself itself can be challenging at times. It is a fairly relaxed environment, but despite the appearance of jeans, we take our work their very seriously.
Who are your clients
I'm not at liberty to disclose the names of the clients I work with, but there are a wide array of companies and individuals that come to Tech Team Solutions for assistance with their IT problems. It's rare that we find anyone who isn't willing to keep us around for future problems that may occur, and we pride ourselves on an excellent customer service initiative.
What exciting projects are you working on? 
We finished up a few large projects recent and continue to find new ones to work on everyday with plenty of variety to keep the work both interesting and thought provoking. It's almost impossible to know what type of work we may encounter from a client, but whether we've faced the same situation dozens of times before or if it's a unique issue, we tackle each problem head on.
How did you prepare for your interview? 
I initially went into the interview with an open mind and an eagerness to learn. I knew that the work would prove to be difficult, but the experience I could potentially gain from my time there would likely benefit me throughout my entire career.
How did you find your internship position? Did you use a career center for resume help?
Believe it or not, the owner of Tech Team Solutions, Paul McAllister, used to be my family's dentist over at Smile Design Center in Hagerstown. My sister informed me that after we left the practice, Paul was starting a new business that worked in my field of study. When I discovered he was taking in interns, I happily applied to work with him to further my studies in a real-world environment.
Anything fun or interesting about your organization that you want to share?
It's difficult to sum up the amount of new information I've learned at Tech Team Solutions so far, but I can say that in the couple months I've been with them, I've not experienced a single dull moment. Everyone at the company is a pleasure to work with, including all of our clients, and the knowledge I've gained after each day there is something I'll undoubtedly keep with me for the rest of my career in cyber security.