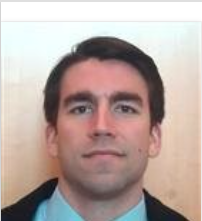 Name: Alex Bidas, Computer Science, UMBC
Internship Site: Phantasy Tour
What is your Career Goal:
To run my own start-up!
What is the culture like at your internship site?
I work in an office within an open office environment. We are a 4 person company and there are other similar sized companies around the building. People around the building mostly dress business casual but you do see some walking around in suits from time to time.
There is a steady workflow, I wouldn't say it is fast paced.
Are you working on any exciting projects that you want to share?
I built a Wordpress plugin that displays setlist using our API
How did you prepare for the interview? Can you share any tips for your fellow students?
I went over interview questions and broad topics for coding languages I would be using at this internship. My advice is to be yourself and try not to get nervous.
How did you find your internship position?
I found my internship through a classmate in my study group. I did use the career center for help with my resume and they were very helpful.
Anything fun or interesting about your organization that you want to share?
We are a website that is focused on a jam band setlist prediction game. If you like to nerd out of music statistic, it is the place to go.