Maryland is fortunate to have an excellent source of colleges and universities from which employers can recruit intern candidates.
Internship funding is available to technology-based businesses and state and local agencies offering paid internships. Preference will be given to smaller businesses and employers seeking interns to fill technical and creative roles that require science, technology, engineering, and/or math (STEM) skills.
Intern hires can be recruited through any program or platform for MTIP funding. We encourage employers to post their intern positions on more than one platform and engage in on-campus recruiting programs. MTIP administrators are available to offer guidance to employers on recruiting best practices, as well as coaching on how to run a successful internship program.
The following links will direct you to regional intern sites. Baltimore Collegetown Network
Your one-stop internship resource for students attending 13 member institutions in the state.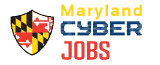 Maryland Cyber Jobs
Creating and connecting qualified candidates with Maryland cybersecurity jobs and education/training resources.